Employment Law and Litigation Counsel
Employment Law Attorney in Rockville, Maryland
What I Bring to the Table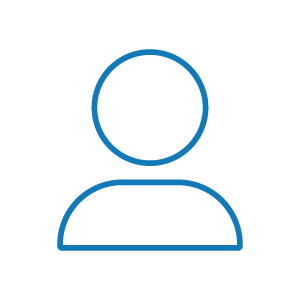 A Unique Perspective
I represent both employers and employees facing employment-related legal issues in the Rockville, Maryland, area. With experience on both sides of the aisle, I am able to provide my clients with first-hand insight into the potential tactics of their opposing parties.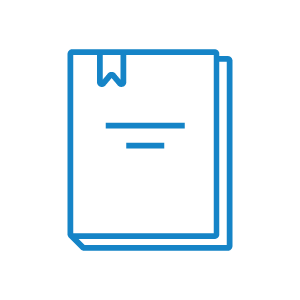 Decades of Experience
Since 1990, I have been delivering skilled legal counsel to clients facing a myriad of employment-related issues. I'm equipped to put my in-depth industry knowledge to work for you both in and out of the courtroom.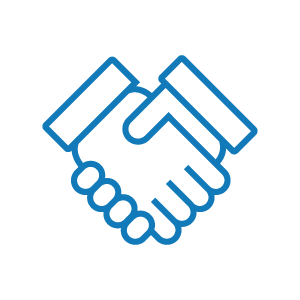 Free Consultations
Schedule a risk-free consultation to discuss your situation. Once I have an understanding of your case, we can discuss what your next steps should be and how I can work with you to pursue them.
Get to Know Me
Marc Smith
Attorney at Law
Following my 1990 graduation from the University of North Carolina at Chapel Hill School of Law, I accepted a position with a large, Atlanta-based law firm representing management in complex litigation matters around the country. In 2000, I was one of the founders of the law firm formerly known as Smith, Lease & Goldstein, LLC. In 2018, I started my own boutique law firm, the Law Office of Marc J. Smith, LLC, representing local businesses and employees in a wide array of employment-related matters, including preventative counseling, employment litigation, wage and hour disputes, discrimination claims, sexual harassment and matters involving non-competition and other restrictive covenants. I act as a dedicated advocate for both employers and employees in Rockville, Maryland, as well as those in the surrounding areas of Bethesda and Washington, D.C.
Featured Services
I work on behalf of clients throughout the area in a variety of employment-related cases. Discover how I can help you seek your ideal solution.
Why Work with Me?
I do my best to make my clients feel heard, understood, and cared for every step of the way.
Responsive
During times of uncertainty, you deserve an attorney who is easy to reach. I'm committed to being there for you when you need me most.
Client-Focused
I put my clients' needs above all else. I understand how impactful the results of your case may be on both your career and your future.
Collaborative
I believe the best-fought cases are built on teamwork. Let's work together to strategize a plan geared toward your desired outcome.
VA Continues to Make Irrational Selective Service Decisions
As previously written in this blog, if you are male and have not registered with the Selective Service and are considering a Title 38 position with the US Department of Veterans Affairs — don't bother. Despite its critical shortage of medical professionals, the VA continues to turn away well-qualified medical professionals who did not register with the Selective Service System — even when it is proven by clear and convincing evidence (which is higher than the preponderance of evidence standard the VA purports to apply) that the failure to register was not knowing and willful.
Read More
---
"I Can't Thank Marc Enough"
I retained the services of Marc Smith to help me with a Selective Service registration issue. I have been a Federal employee for 15 years, and it was shocking to me when I was notified there was no record of my registration. My status as a Federal employee was in jeopardy. It was an incredibly stressful time for me.

Marc is an excellent attorney and provided outstanding legal services. Marc provided clear guidance and was always very responsive to my phone calls and emails. He quickly put together my package for OPM in just a matter of days, and I was successful. I can't thank Marc enough, and highly recommend Marc to anyone that is in need of legal services for employment issues.
"Genuinely Felt He Cared"
Very professional from the start. I noticed a sincere interest in what I was going through. May have thought winning the case was slim, but was willing to give every effort to see that I was compensated for all that I had been through. He went over and beyond what I had expected from a lawyer, especially when there were probably larger issues he was dealing with. He was very serious, yet very friendly. Genuinely felt he cared. He got the job done as well, without going to litigation. Thanks Marc!
"Highly Recommend"
Retaining Marc Smith for my employment discrimination case was a very good decision for me. I was a contract employee terminated as a result of disclosing a medical condition. After discussing my situation with Marc, he helped me understand my rights, the legal recourses available, and chances of success.

While working with Marc, I found his firm to be very responsive. I was routinely provided with updates and he worked to ensure that I received a positive outcome for both the immediate and long term. I highly recommend Marc Smith for his professionalism, knowledge, and responsiveness.
Helping Clients Understand
Their Rights at Work
If you're currently dealing with a case of employment law, it's natural to feel overwhelmed. Whether you are an employee whose rights have been violated or an employer whose employee breached their confidentiality agreement, these kinds of stresses can be difficult to face alone. Discover how working with an experienced employment law attorney can help you seek a fair and favorable solution to your problem.
At the Law Office of Marc J. Smith, LLC, I work on behalf of both employers and employees. By educating my clients on their rights, my goal is to help them address the case at hand and prepare them for other situations that may arise in the future. I believe knowledge is power. By understanding the laws designed to protect you, you can feel more confident going forward.
I've spent decades practicing in the area of employment law, making me the experienced attorney you want fighting for you. Tell me when you need aggressive representation in a litigation case or guidance while navigating a harassment or wrongful termination lawsuit. I am ready to listen as you explain your story and your desired results. Together, we can create a strategic plan of action tailored to your unique needs.
Get the dedicated legal counsel you deserve by contacting me at the Law Office of Marc J. Smith, LLC. When an issue of employment law is causing you stress and uncertainty, I want to be the one to help you move forward. Reach out to my office in Rockville, Maryland, today for a free consultation. I also proudly represent clients in Bethesda and Washington, D.C.